Kathmandu, Himalayan Vegan 
F
estival will be held in
 from 
April
 15 to April 17, 2022
(
२०७९ , Baishakh 2-4
)
  in Kathmandu
 , 
and 
from 18 to 20 April 
18 to April 20, 
2022
(२०७९ Baishakh  5-7)
in Thimpu, Bhutan. This primary focus of this event is 
 to create awareness  and promote ethical living with a vegan lifestyle.
 Moreover, this event 
will be the first and historic festival of its kind in the region. 
According to the organizers, famous personalities working in the field of culinary exhibition, marathon race, vegetarianism, and animal welfare will be present at the festival to make the festival enjoyable and enlightening. Workshops and seminars will also be conducted
 to make the event successful.
Chairman of the World Vegan Organization Suresh Prasad Sharma said that not only vegans
 and 
vegetarians but anyone can participate in the festival. According to him, there will be no fee f
or entering the venue. Answering the question on the cost, Mr

.

 Sharma told reporters that the cost for the festival is solely based on the help of all the well-wishers. Rita Limbu

, 

an executive member of The Vegetarian Association of Nepal

,

 

 

hosted

 the 

program 

along with a variety of 

organizers

 

present

ed

 the format of the festival

, focusing on the importance of lifestyle changes. 

The press briefing was organized by World Vegan Organization Nepal. 
Vegan buffet lunch was served to all the participants at the end of the press meet.
Furthermore, the event planned for next year, would bring up 
more than 100 international vegan speakers, guests, and well-known personalities and over 75 sales exhibitions. There will be stalls for vegan food and consumer products. Live band music and dance, International
 and L
ocal vegan 
chefs
, 
F
ilm exhibition
, f
ree cook
ery
 training, 
f
itness and fashion workshop, 5 km race, 
and t
raining to make plant-based milk and mock meat 
are
 a few highlights of the festival.
 you can visit https://www.himalayanveganfestival.org/ to get  more informatuon .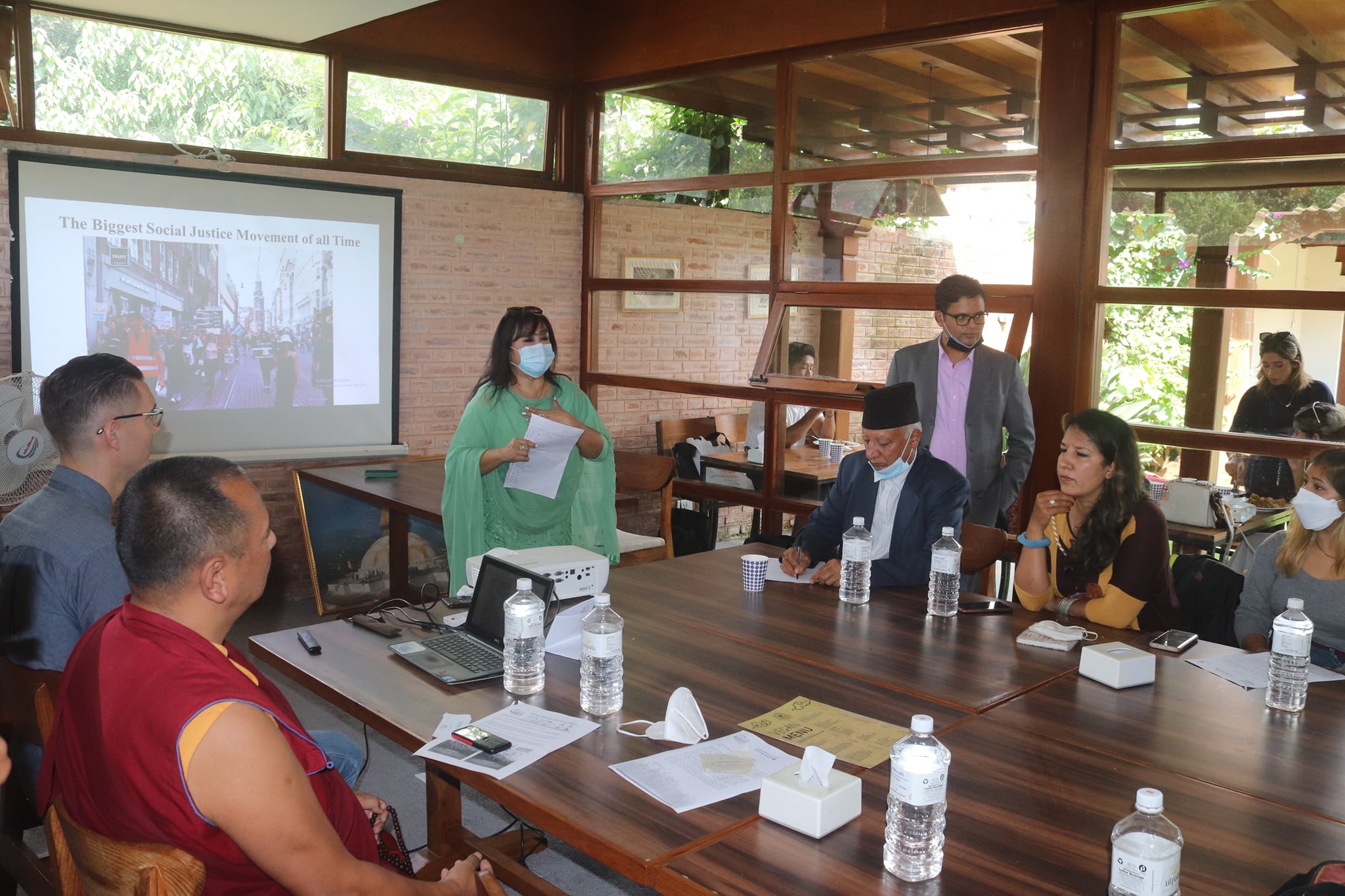 source: lokantar